Virtual Private Servers
with Unity
Thank you for showing interest in Unity's VPS and Data Centre.
Many businesses have seen the growth in cloud hosting as an expensive and complicated migration, our VPS is designed to reduce the cost and complexity involved with moving forward. Because a VPS mimics a dedicated server environment on a shared server, the cost of dedicated resources and access to your own virtual server space is reduced. Gone are the expensive investments in your infrastructure and its maintenance.
Quickly spin-up and administer a server within minutes with our VPS. With root access to your business' virtual dedicated server environment to your server space, customers get the control and flexibility to make any changes to the environment or install applications without needing to go through your hoisting provider, and with a managed option, businesses can get support on which applications to install, and support on installing and changing your environment.
IOS27001 Certified
When should I use VPS Hosting?
Scaling your business past shared hosting
Scaling your resources down from dedicated
Improving Cloud security
Creating isolated development environments
Access from anywhere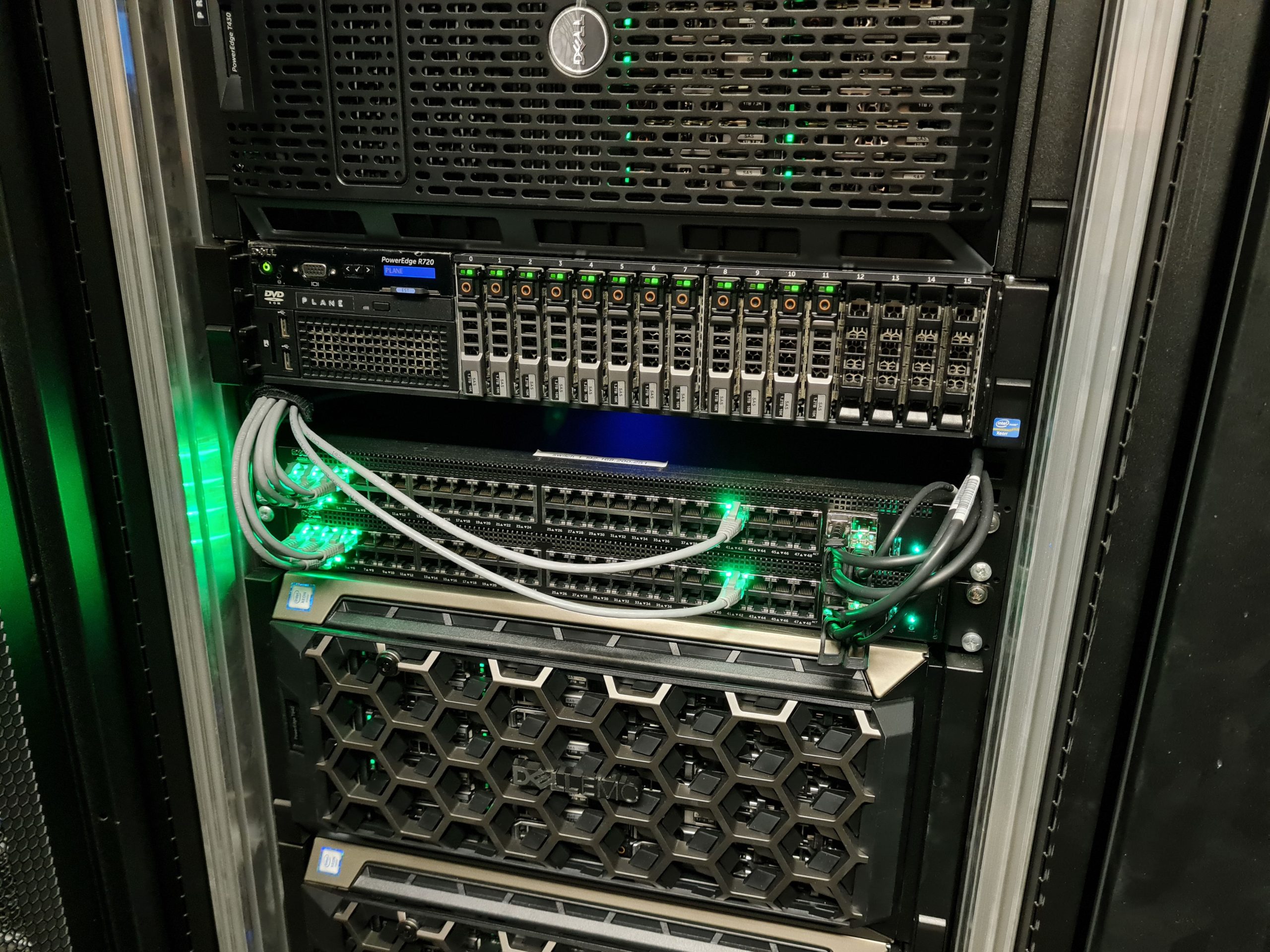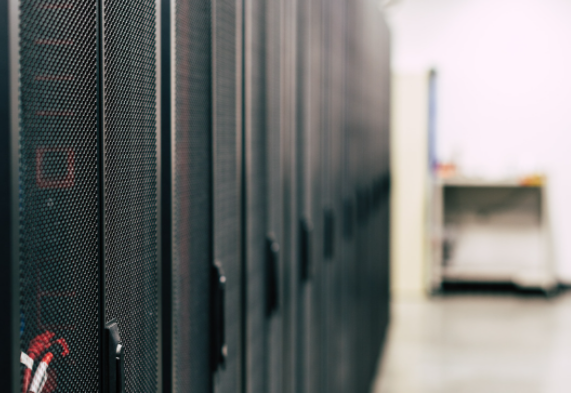 Our dedicated service management team are always on hand to support, working with you to ensure your systems are protected.
For a limited time we are offering 1 Month Trial Free on our VPS, if you subscribe to a 1 year contract, receive 10% off monthly subscription (subject to terms and conditions, minimum spend required).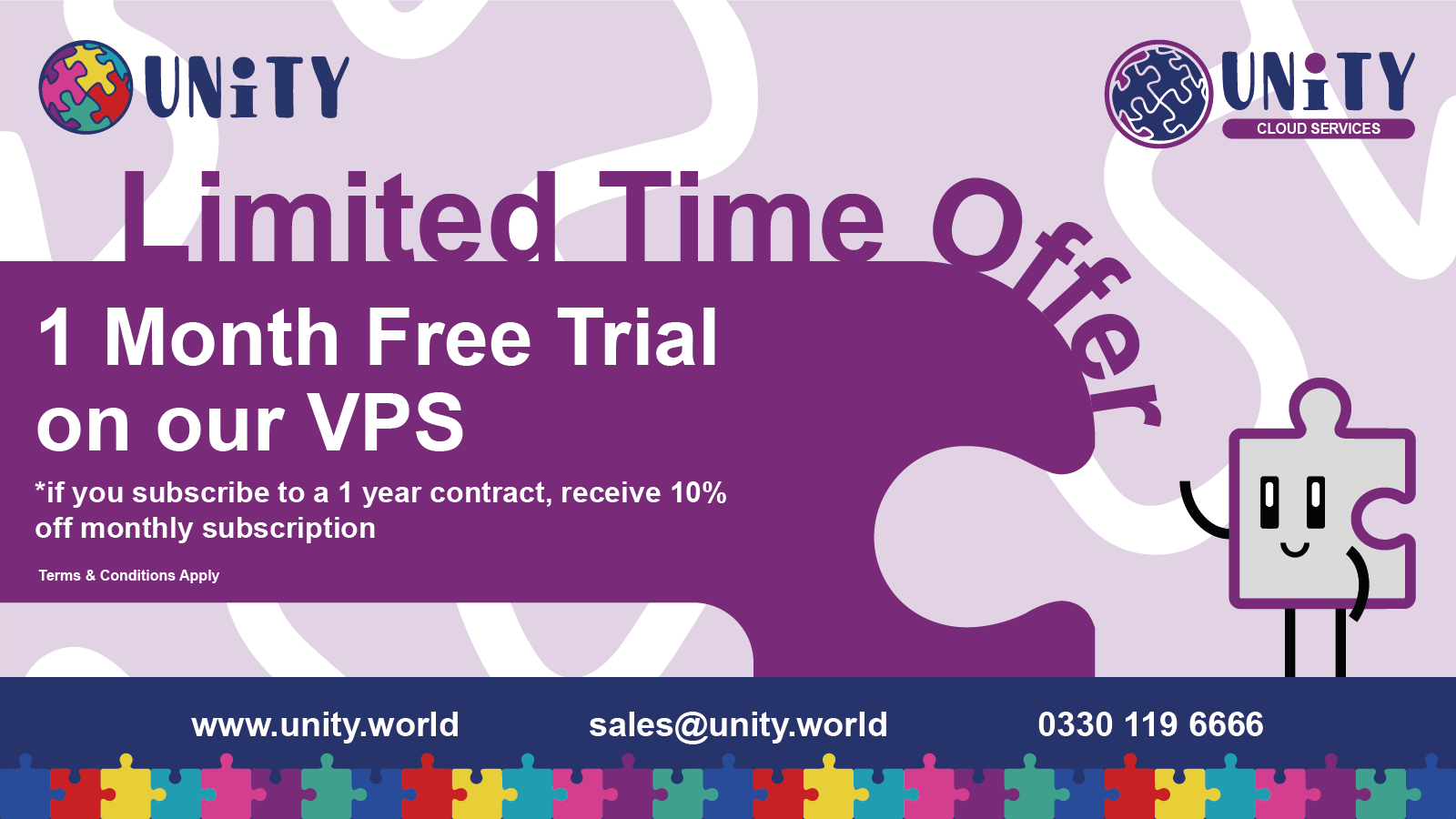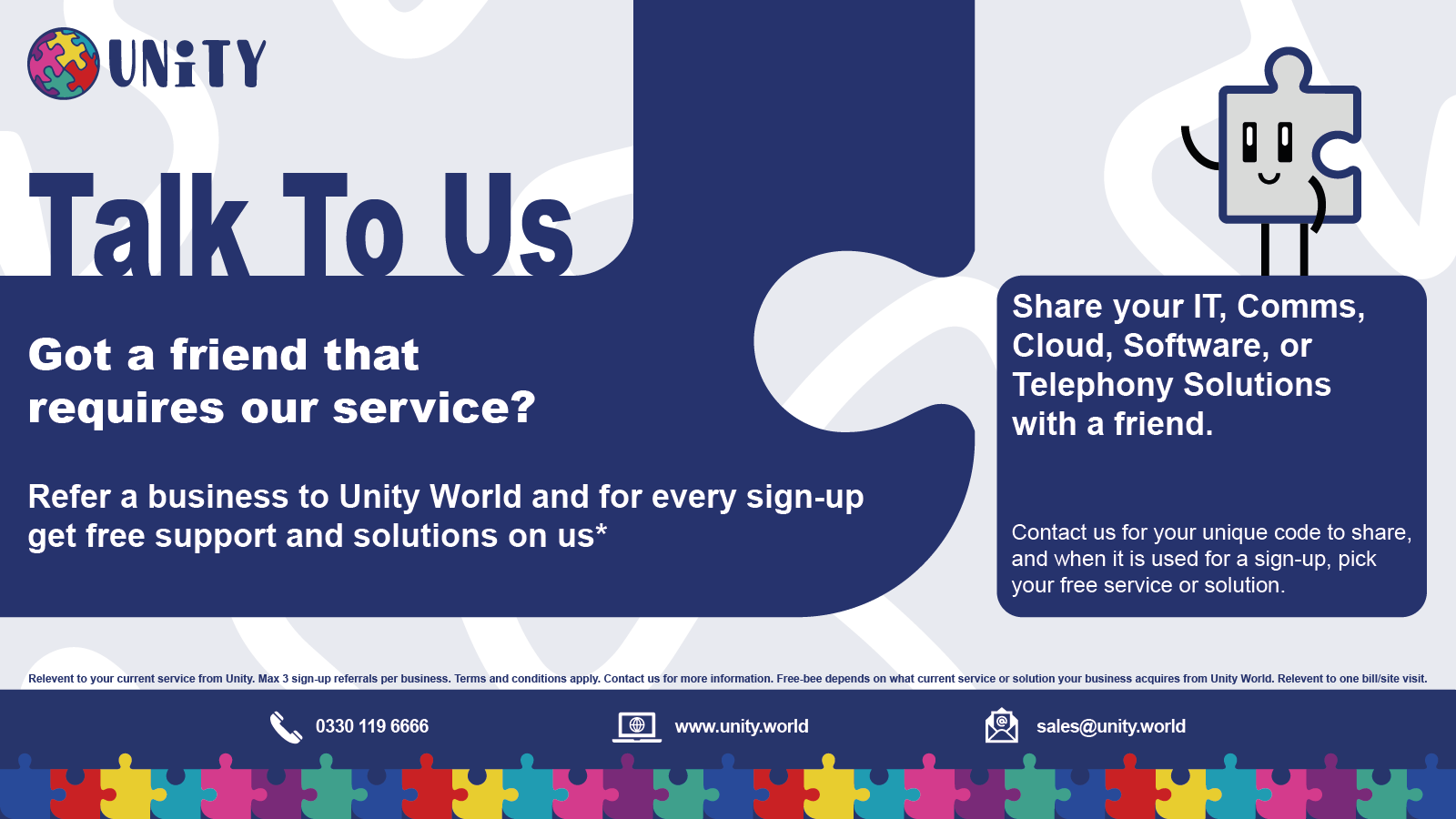 Enquire Below
Fill out the form below or call us on 0330 119 6666 or email us directly at sales@unity.world