VoIP with Unity
When a business spans more than one location, the cost and complexity of maintaining the phone system can present major challenges. In many cases, whether as the result of organic growth or acquisitions, IT has inherited a patchwork of disparate hardware, solutions, and providers.  Managing and supporting all of this both from an IT and an accounting perspective can be time-consuming, frustrating, and even unnerving.
VoIP stands for Voice over Internet Protocol and is a form of internet telephony. It allows your business to make free, or low cost, telephone calls via the internet without a landline infrastructure. It works by taking analogue voice signals and converting them into digital signals, then sending this data over a broadband line.
The IP Exchange is the future of communications, as markets change, communications and connectivity heightens. Easily scale up or down connectivity to suit business requirements, giving flexibility in full cost control. With IP exchange available nationwide.
For Partners
With multiple options with Unity VoIP, our packages provides your customers with different levels of features, giving users a flexible phone system which is reliable, easily integrated and a secure cloud-based communication solution.
For Business
VoIP offers a simple cost-effective alternative to traditional phone service converging voice and data through internet connections. The reliability of VoIP allows the ability to improve, simplify and secure communications while saving money on call costs.
Same enterprise-class software at a lower price
More flexibility with softphones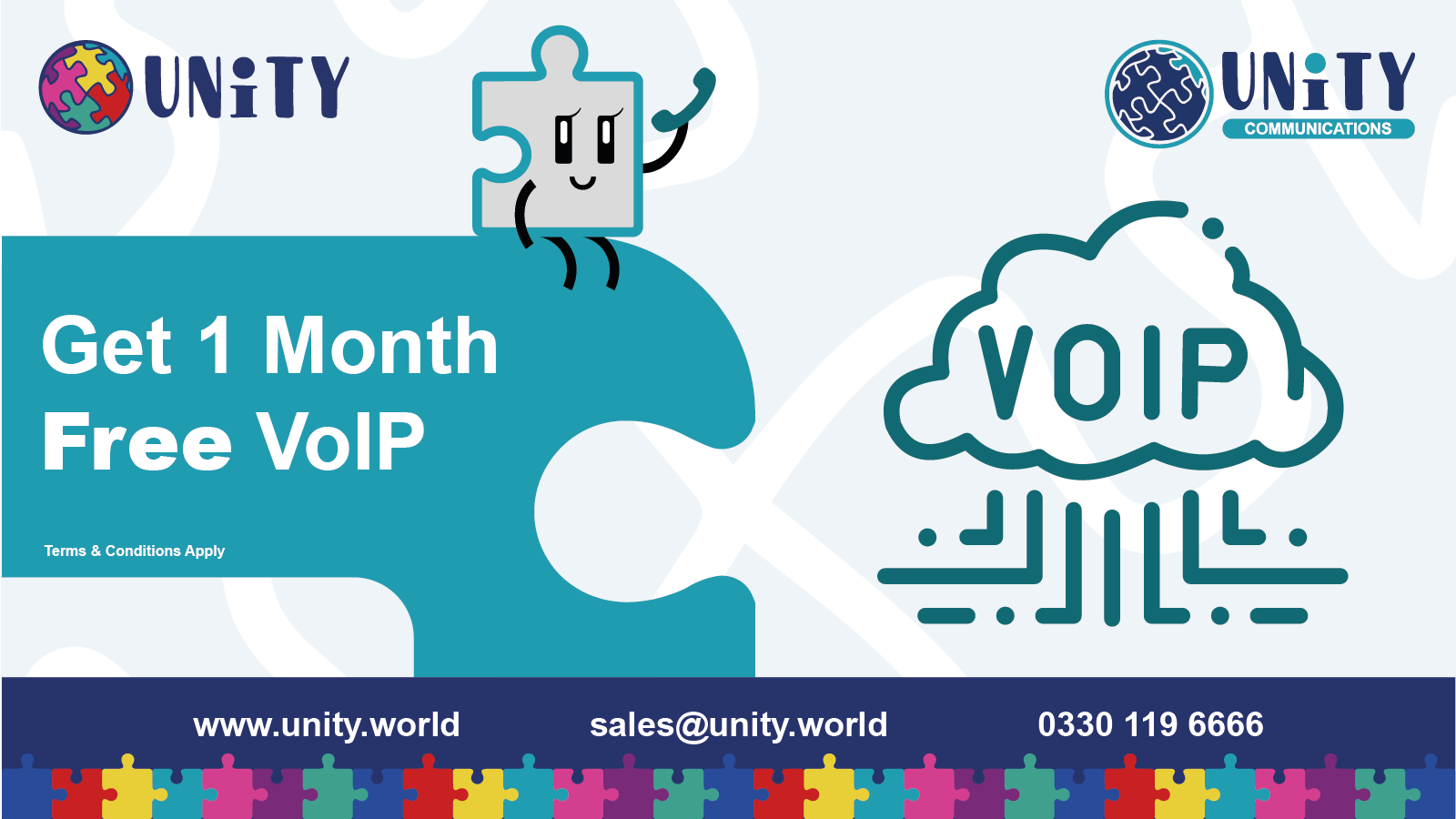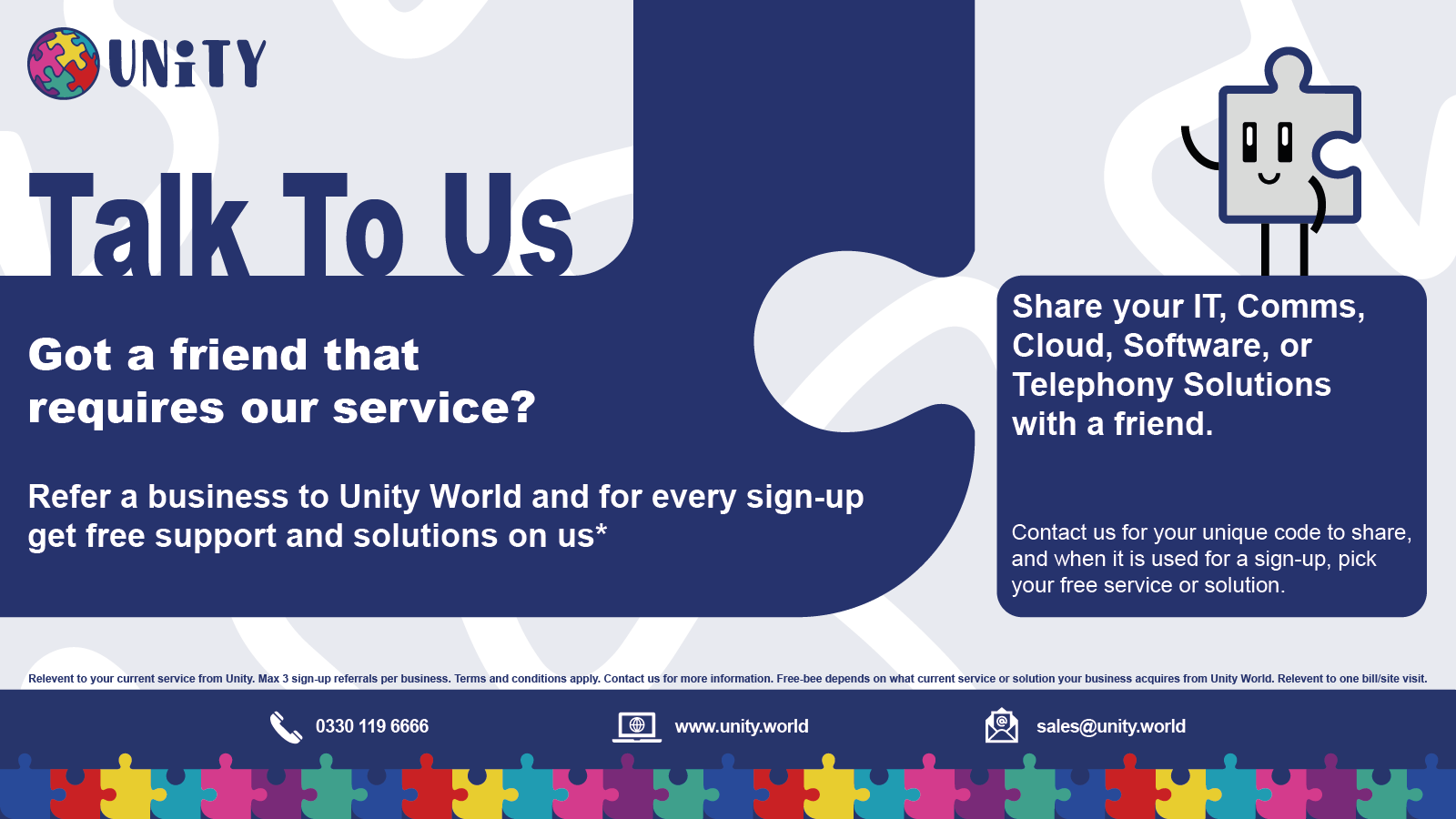 Our dedicated operations team are always on hand to support, working with you to ensure you get the best service.
For a limited time, we are offering customers and partners 1 month Free VoIP (subject to terms and conditions, minimum spend required).
Enquire Below
Fill out the form below or call us on 0330 119 6666 or email us directly at sales@unity.world