Veeam Backup and Replication with Unity
Veeam Backup and Replication brings backup and replication together in one package that's designed for VMware and virtual environments. Veeam is the leader in intelligent data management for SME and enterprise organisations.
Backup is essential for many organisations, and so is recovery. Veeam Backup and Replication covers both needs, leveraging virtualisation, storage, and cloud technologies to deliver recovery for all applications and data.
Related Tools and Documents
With Veeam Backup and Replication it's possible to recover a failed virtual machine in only a couple minutes and recover guest OS files and folders instantly.
Veeam Backup and Replication can leverage storage snapshots for ultra-fast backups, including end-to-end encryption that always secures your data, and built-in WAN backup acceleration.
Using the Veeam Enterprise Manager web client the IT engineers here at Unity can manage multiple backup servers from any location.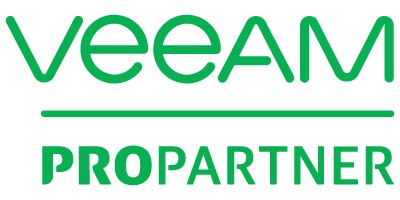 Unity Cloud Services is a Veeam ProPartner ready to deliver a transparent data management system designed for minimal confusion. With some of the most secure data backup and recovery solutions, the partnership is perfect for all businesses, including those in the public sector, professional services, and education industries.
Data backup is nothing without data recovery. By partnering with Veeam, Unity helps you recover any lost data from any type of hosting – on premise, public clouds or hybrid environments.
Unity Cloud Services together with Veeam advocate for the rule of 3-2-1. The 3-2-1 rule states the following:
There should be 3 copies of data.
On 2 different media.
With 1 copy being off site.
With the 3-2-1 rule, know you have added protection for your essential documents and files.

All cloud services available under one roof – no need to find different companies.
Respond and prepare for disruptive changes to meet your business needs.
Unity provides stability in an ever-changing market. Giving businesses peace of mind.
Enquire Below
Fill out the form below or call us on 0330 119 6666 or email us directly at sales@unity.world 
Enquire Below
Fill out the form below or call us on 0330 119 6666 or email us directly at sales@unity.world