Unity provides tailored connectivity solutions, including broadband, leased lines, reliable VoIP telephony, and mobile SIMs with unlimited data, texts, and minutes at affordable prices.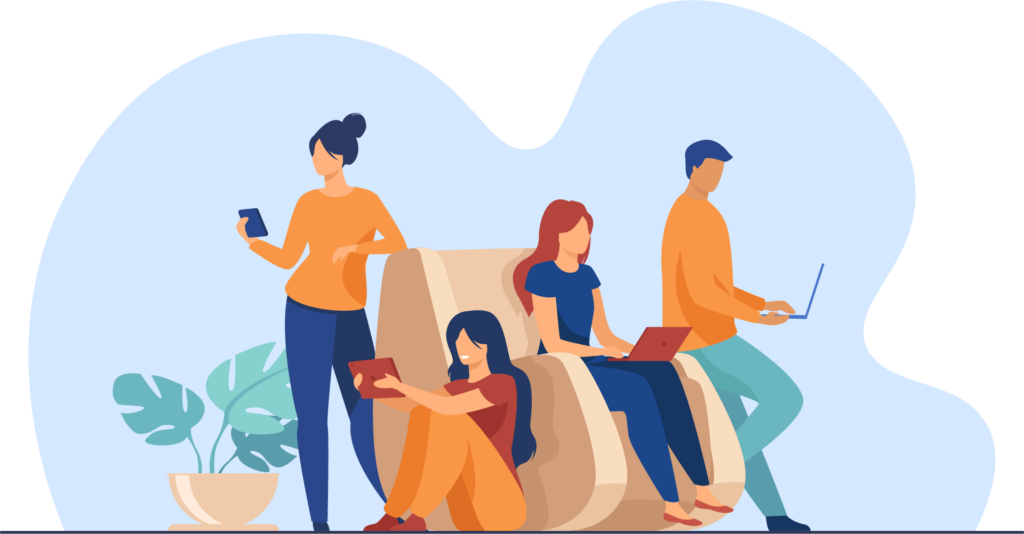 Revolutionising Internet Connectivity for Limitless Success
The internet has become an essential utility, comparable in importance to gas and electricity. Recognising this significance, Unity provides a diverse range of connectivity solutions, catering to businesses of all sizes. Whether you require broadband or leased lines, our comprehensive offerings ensure we have the ideal solution for your requirements. Our team of specialists is readily available to guide you in choosing the perfect connectivity option to meet your specific needs.
With Unity, you can rest assured that your business will benefit from reliable and tailored connectivity services, enabling seamless operations and efficient communication. Whether you are a small startup or a large enterprise, we are committed to providing the connectivity solution that best aligns with your business objectives and enhances your overall productivity. Leased lines are dedicated, private communication lines that provide high-speed and reliable connectivity between two locations, commonly used by businesses for data transfer. SoGEA is a technology that enables broadband internet access without the need for a traditional phone line, simplifying the connection process for users. FTTP (Fibre-to-the-Premises) is a high-speed broadband technology that uses fibre optic cables to provide ultra-fast and reliable internet connectivity directly to your business. FTTC
(Fibre to the Cabinet)
FTTC (Fibre-to-the-Cabinet) is a broadband solution that combines fibre optic connectivity with existing copper lines, providing faster and more reliable internet access for businesses. ADSL is a cost-effective broadband technology that delivers high-speed internet over telephone lines, with faster speeds than upload speeds.
Empowering Telecommunications for Unparalleled Connectivity
The WLR Switch Off is approaching, so it's essential to be prepared. Voice-over IP (VoIP) is the future of telephony, and at Unity, we offer a VoIP platform that is cost-effective, feature-rich, robust, and of top quality. That's why numerous prominent brands in the region, as well as resellers across the country, choose Unity for their telephony requirements.
Our VoIP platform caters to businesses of all sizes. Whether you're a solo entrepreneur or an organisation with multiple offices, we have the perfect offering to meet your telephony needs. With Unity, you can expect a reliable and advanced telephony solution that empowers your business communication and supports your growth. VoIP
(Voice-over Internet Protocol)
VoIP is a communication technology that enables voice and multimedia transmissions over the internet, offering cost-effective and flexible alternatives to tradition telephone services. SIP Trunks are virtual connections that allow businesses to make and receive phone calls over the internet, replacing traditional telephone lines with a more scalable and cost-effective solution.
Elevate Your Connectivity to New Heights with Mobile Mastery
Unity has formed partnerships with O2 and Vodafone, leveraging their high-quality networks in the UK. Whether you require mobile SIMs for your staff or need a temporary 5G internet solution, we have a range of offerings designed to fit any budget. Our collaboration with these leading network providers ensures reliable connectivity and seamless communication for your business.
With our great value unlimited offerings, customers can enjoy the benefits of Unlimited Data, Texts, and Minutes. This not only provides peace of mind but also ensures they stay connected at all times. We prioritise affordability without compromising on the quality and reliability of our services, allowing you to enjoy uninterrupted mobile connectivity without worrying about exceeding limits. Mobile SIMs are small cards used in mobile devices to authenticate and connect to a cellular network, enabling voice calls, messaging, and data services. Internet of Things (IoT) connects devices to exchange data, enabling automation, remote monitoring, and improved decision-making in various sectors, from homes to industries.